250px in max
Raymond Giles
Alias(es)
'
Date of Birth
1-31-86
character's date of death
Gender
Male
Height
6'0"
Race/Ethnicity
Caucasian
Occupation
Genetic Engineer
Marital status
Single
Relative(s)
character's relatives
Status
Active
Raymond Giles is a former Umbrella Corporation employee and a gifted genetic engineer. He created the PA-51 Geryon. He is usually seen in a green biohazard suit.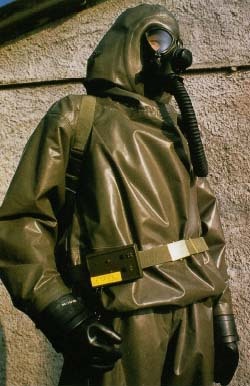 Giles considers the Geryon his greatest creation. He conceived the idea while traveling through China, and after many tests, he found a way to combined the T-virus with the panda DNA, and the result was the Geryon.
Community content is available under
CC-BY-SA
unless otherwise noted.